December 13-14-15, 1940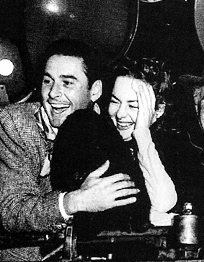 …

…
Contemporary news accounts:
Again the Old Santa Fe Trail". The New York Times. December 8, 1940. p. 188.
Schallert, Edwin (December 13, 1940).
"Celebrities En Route to Film Event". Los Angeles Times. p. 28. Daugherty, Frank (December 14, 1940).
"Santa Fe Greets 'Trail' Film With a Three-Day Fiesta: Parade of Indian Tribes, Official Reception Held". The Christian Science Monitor.
— Tim