ERROL HAD AN ASTRONOMICALLY LARGE, VARIED AND WIDESPREAD NUMBER OF FAMILY, FRIENDS, COLLEAGUES, ASSOCIATES & AFFILIATIONS.
THIS POST IS TO HELP CREATE A COMPREHENSIVE RECORD OF PEOPLE AND GROUPS OF PEOPLE WHO HAD A ROLE IN ERROL'S EXTRAORDINARY LIFE – FROM A to Z – In Repeated Cycles – from Aadland to Zimbalist and Beyond!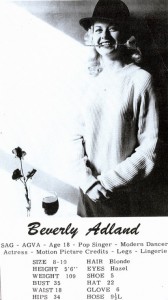 I'll start posting alphabetically, with hope and encouragement that all of you will join in by posting other names & photos of The Flynn Crowd!
— Tim