Louis Kraft sent some information to us regarding Steve & Genene's 2018 trip to the United States and it is filled with such great information and links that I just had to turn his comments into a stand alone post!
You know Louis Kraft as a writer and lecturer with three books in the works regarding Errol Flynn. Read about Louis Kraft on his website WriterLouisKraft.com….
Check out his books at Amazon.com….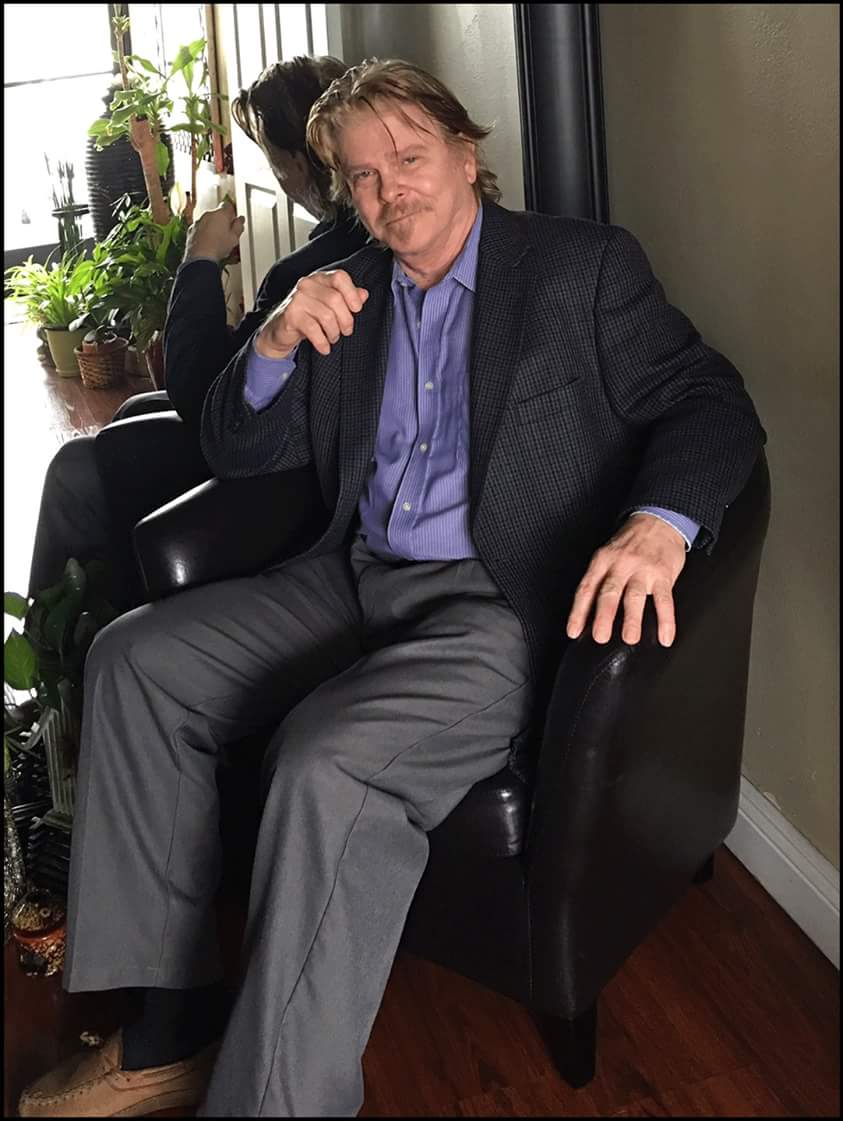 © Pailin Subanna-Kraft
Hi David,
I hope that the following may be of interest to you and others interested in Errol Flynn (and Olivia de Havilland).
The Academy of Motion Picture Arts and Sciences on Wilshire Boulevard in Beverly Hills might be of interest (www.oscars.org…). They also have a link for their new museum that hasn't been completed yet: (www.oscars.org…). Unfortunately I can't find a link to the small research library the Academy had hidden away upstairs. I had visited it a number of times during the 1980s or early 1990s before I officially began researching a book on Flynn. Perhaps the Herrick Museum has replaced what I saw decades ago (www.oscars.org…). I haven't been to the Herrick Museum yet, but it is on my to do list when I finally get to Flynn full time (as is returning to the USC Warner Bros. Archive; I have probably another decade of research there for two additional books on Flynn (see below).
The Television Academy on Lankershim Boulevard in North Hollywood is less than two miles from my house (www.emmys.com…). I have never visited it or looked at their website, so I don't know what is there.
I highly recommend the USC Warner Bros. Archive, which is just off the campus to the east side of the CA 110 Freeway (libraries.us…). I don't if you can get in as I think that the archive only has room for six people on any given day (back when I was still researching there they were open four days/week from 10 to 4:30 by appointment only). Worse, I believe they only accept visitors that are university students researching projects, professional writers researching projects, and film and music staff researching for their companies (but I'm certain that this is not set in stone). Research there is time consuming. For example: It took me two months to get through The Adventures of Robin Hood file (two boxes) as I look at everything and read most of it. Reservations are required, and they fill up quickly. Also, the researcher to state exactly what he or she is researching (and for what project).
The Doheny Library (libraries.us…) is on the USC campus. I don't know exactly what is there, but there is more cinema archival material, and from what I've heard this includes Jack Warner's papers.
Oh, if you have time you might consider the Autry Museum of the American West (formerly the Autry National Center) in Griffith Park (I-5 and CA-134 Freeways and just a few miles east of where Errol and Pat are buried at Forrest Lawn) and about eight miles from my house (theautry.org… and theautry.org…). A number of years back the great Southwest Museum merged with the Autry. I had researched the two 1880s Charles Gatewood, Geronimo, and Apache wars & the Ned Wynkoop 1860s Cheyenne wars books (I compared Wynkoop to Flynn in the book); and my current project on the1864 Sand Creek Massacre, which also deals with the Cheyennes and Wynkoop at the Braun History Library. This library as well as the then Autry National Center's research library both closed forever in 2014 (at least for me; and I had done research at the Autry's library also). Both will soon reopen as one new research facility currently called the Resources Center of the Autry (it will be between 100,000 and 111,000 square feet), which is about six miles from my house (theautry.org…). The last time I checked the opening was scheduled for 2019. (They now between them house a lot of my Indian wars work and at least two Flynn articles.) Not sure how much Flynn the Autry has, but it began as basically a film and TV museum for Gene A., which honored himself and western film and TV.
I don't know if you've seen all of the blogs below, … but they may be of interest to Flynn and de Havilland fans:
13aug2013: www.louiskraftwriter.com…
30nov2013: www.louiskraftwriter.com…
28mar2014: www.louiskraftwriter.com…
31jan2015: www.louiskraftwriter.com…
25oct2015: www.louiskraftwriter.com…
8jul2016: www.louiskraftwriter.com…
3jul2017: www.louiskraftwriter.com…
31aug2017: www.louiskraftwriter.com…
From Amazon:
Kraft is currently working to complete SAND CREEK AND THE TRAGIC END OF A LIFEWAY for OU Press. His book on Errol Flynn and Olivia de Havilland during their working time together during the Golden Age of Cinema (ERROL & OLIVIA) also moves toward conclusion.
Thanks, Louis!
— David DeWitt