Directed and Produced by Filmmaker and EFB Author, Jack Marino.
Filmed in part at Mulholland Farm.
Starring William Smith.
Featuring Jack Marino as David DeLuca
With references to Errol, including a "Swordfight" a la Robin Hood in the jungles of Vietnam, some of which can be seen in each of the two previews linked below:
…
…
Costume Design by Deirdre Flynn.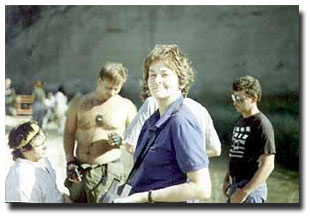 — Tim