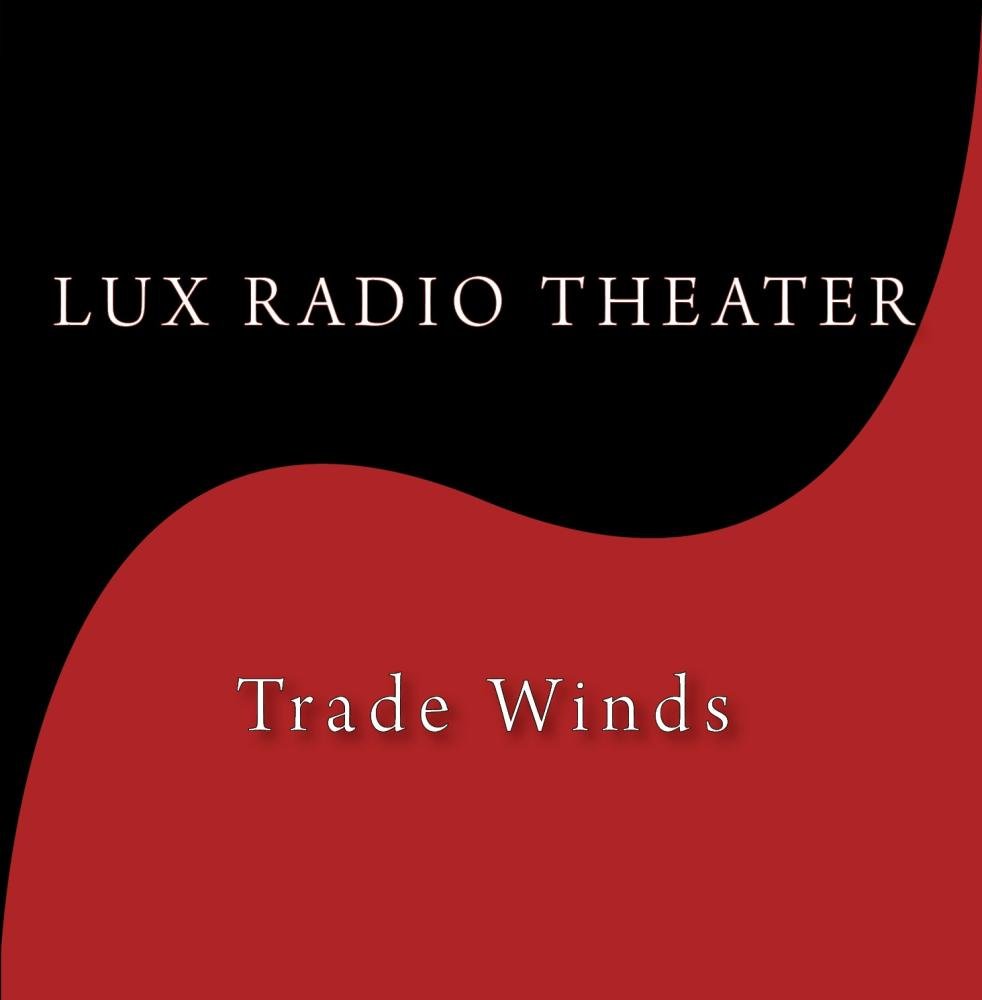 March 4, 1940
Lux Radio Theater Presents: Trade Winds
Hosted by Cecil B. De Mille
Starring Errol Flynn, Joan Bennett, Mary Astor and Ralph Bellamy
"The Gangplank is Down Curtain Call" during which Errol invites all to the March 16 premier of Virginia City:
…
The Full Show:
…
2012 Review on Amazon:
"TRADE WINDS is a real piece of Hollywood history – produced and narrated by no less than Cecil B. DeMille, this radio play stars some of the biggest heavyweights on the silver screen circa 1940, working before a live audience in the Lux Radio Theater. A detective story operating on the plane of light comedy, it features clever writing and laugh-out-loud performances, and manages to undercut the sappiest of its moments with stingingly sarcastic humor. Fans of Errol Flynn, or of Old Time Radio in general, will revel in this tale of love, murder, betrayal and personal growth, as told by a group of master-actors.
The story is quite simple. Errol Flynn is Sam Wye, a sauve, facetious, womanizing detective out to capture fugitive heiress Kay Karrigan (Joan Bennett), who may or may not be guilty of murder. Wise tracks Karrigan all over the Pacific, but he is not alone in his quest for the $ 100,000 reward put on Karrigan's head. Working with him and at times, against him, are long-suffering ex-lover Jean Livingstone (Mary Astor), and blockheaded but bulldogish detective Filo Blodgett (Ralph Bellamy). Wye eventually hunts down Karrigan, but just as quickly falls in love with her, leading to a whole avalanche of comedic shennanigans that include numerous double crosses and, rather late in the story, some genuine detective work as Sam desperately tries to save his beloved's neck from the noose.
The cast is marvelous and the dialogue often priceless. They simply do not write dialogue like they did back then: Bellamy's mixture of pompous diction with dumb-guy delivery is fantastic, Astor steals many scenes with her sarcastic one-liners, and Flynn is, well, Flynn – suave as Satan and cool as diamonds, yet possessing a heart of (almost) pure gold."
— Tim