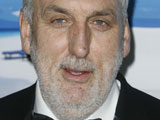 Rex Features
By Simon Reynolds, Entertainment Reporter
Phillip Noyce will direct a remake of 1935 pirate movie Captain Blood, says The Hollywood Reporter.
The Dead Calm director has agreed to steer Warner Bros's long in-development swashbuckler, which made a star of Errol Flynn.
The move throws into question the fate of Tom Cruise's spy film Edwin A. Salt, which Noyce was previously in talks to helm.
Captain Blood tells the story of a doctor who is convicted of treason and escapes to sea to become a pirate.
Filmmakers Jonathan Hensleigh, Chuck Russell and Frank Darabont all tried in vain to get a remake off the ground in the '90s.
— David DeWitt