One month from today, on June 20, 2021, the EFB will host their Second Annual Global Birthday Toast to Errol Flynn. All fans of Flynn from around the world are invited to raise a glass (cup, bottle, or can) to the greatest swashbuckler of all time.
Fans around the world are invited to join us. Drinks representative of your location are encouraged. As examples, Errol is know to have drank Beer and Bundaberg Down Under – Jack Roses in Manhattan – Bloody Marys in Burbank – Vodka and Whiskey in LA – Rum and Cokes and Mojitos in the Caribbean, Wines, Beers, and Champagne in Europe, etc etc etc. Drinks need not include alcohol. of course. Errol also drank coffee, and enjoyed tea with orange blossom honey. A more detailed list will be provided in coming days. It would be great if regional toasts included regional specialties also – Margarita's in Mexico, Gins in the British Empire, Guinness in Ireland, etc etc etc. Anything that's good Flynn fun.
Eleven days later, on July 1, Olivia De Havilland's first birthday on the Other Side, we can alo raise a glass to Olivia, who herself toasted Errol every year with champagne on his birthday.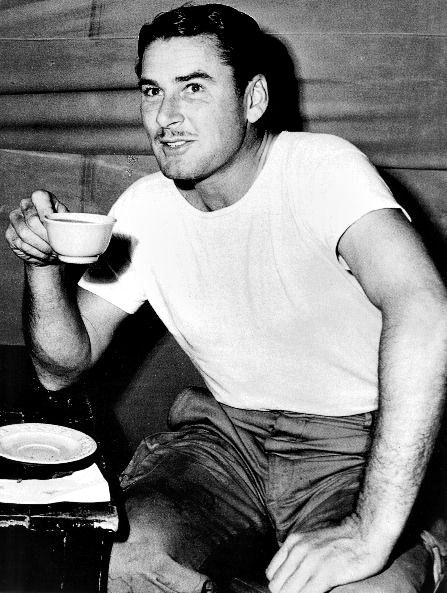 …
Cheers, Salud, Slainte, A Votre Sante, Prost, Cin Cin, Skal, Gesondhaid, Akale Maluna, Felicidades, 干杯, Ypa, 乾杯, and Oogy Waha!
— Tim