I wish you all smooth sailing…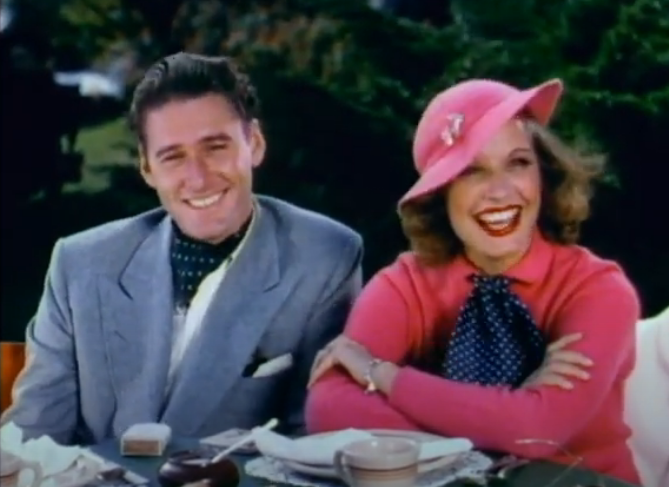 January 23, 1936
Pirate Party on Catalina
Film Daily
With Buddy Rogers and Band, Marion Davies, Cary Grant, Virginia Bruce, John Gilbert, Chester Morris, Lee Tracy, Lili Damita, Errol Flynn, Sid Silvers, Robert Armstrong.
(Musical Review Series)
MGM – 20 Minutes
A STANDOUT
There is more attractive flash, sparkling action and general entertainment in this two-reeler than in some features. Very effectively filmed in Technicolor, it takes the form of of a pirate masquerade party on beautiful Catalina Island, where scores of film stars happen to be present and thus give the film a big-time cast and bif fan interest. Charles "Buddy" Rogers and his orchestra provide the musical background and are an act in themselves. Chester Morris acts as master of ceremonies, doing a nice job of it and working in a number of big bits with Sid Silvers and other performers. The picture has plenty of flash in the way of eye-filling girlies, and things are kept lively by interpolation of aquatic action and a generally rapid succession of novelty numbers and star closeups. Lewis Lewyn produced it.
Pirate Party on Catalina Island (Full Movie)
…
We're In the Money – With a Pirate Treasure Chorus Line
…
Buddy Rogers and His California Cavaliers
…
Boatful of Banjos and an Anchors Away Chorus Line – Mickey Rooney on Percussion
…
— Tim