Saddened by the passing recently of Olivia de Havilland, though thought I'd share an excerpt from her obituary in Variety which reveals the real gravity of her bond with Errol, which was clearly no trivial matter, feelings she no doubt took to her grave …
'Warners screen-tested her with a promising young actor, Errol Flynn, and co-starred them in the 1935 "Captain Blood," the first of a series of swashbucklers for the two. The most popular of these was the first Technicolor version of "The Adventures of Robin Hood" in 1938, but there were also "The Charge of the Light Brigade" (1936), "The Private Lives of Elizabeth and Essex" (1939) and "They Died With Their Boots On" (1941).
The chemistry between the two spawned years of rumors on the pair's relationship, culminating in Flynn's declaration of his love for de Havilland in his autobiography. De Havilland admitted to her attraction to Flynn in an interview to the Independent in 2009 but said she never allowed the pursuit to go further than the screen because of Flynn's marriage with actress Lili Damita.
"What I felt for Errol Flynn was not a trivial matter at all. I felt terribly attracted to him. And do you know, I still feel it," de Havilland said.'
Her full obituary can be read here:
Olivia de Havilland, 'Gone With the Wind' Star, Dies at 104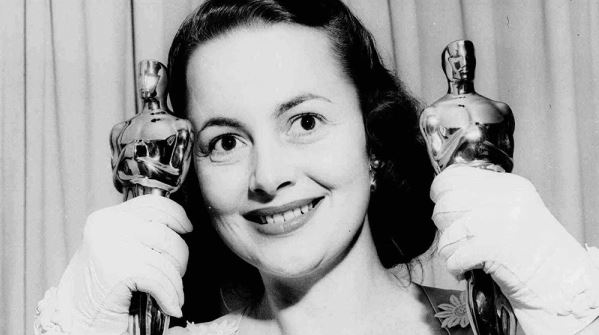 — Philip