70 YEARS AGO TODAY – GHICA FINDS ERROL IRRESISTIBLE
New Orleans, May 18, 1950– Errol Flynn is irresistible to Rumanian Princess Irene Ghica
"because he keeps his mouth shut when I want quiet," she said.
Forty-year-old Flynn
and the 19-year-old princess will probably marry in September – he for the third time.
He brought her to the United States from Bermuda so that he could finish a film based
on Rudyard Kipling's "Kim."
Flynn explained that the princess' nickname, "Geek," was the first syllable of Ghica.
She commented: "When I found out that a 'geek' is a person who, bites off chickens' heads
at a carnival, I threw a pan at Errol."
Flynn, who earns about £A89,286 a year, complained that he was going deeper into debt every day.
"There seems to be a lot of people I owe money to, he said. "You would think I had paid enough to one of the
ladies to whom I've been paying alimony for 10 years. Those payments are a terrible drain on a man's income."
He was referring to his first wife, Lili Damita. He recently asked the court for alimony relief, saying he was
paying £10,357 a year to support her and their nine year-old son, Sean.
…
Here are the Nearlyweds in November of 1949.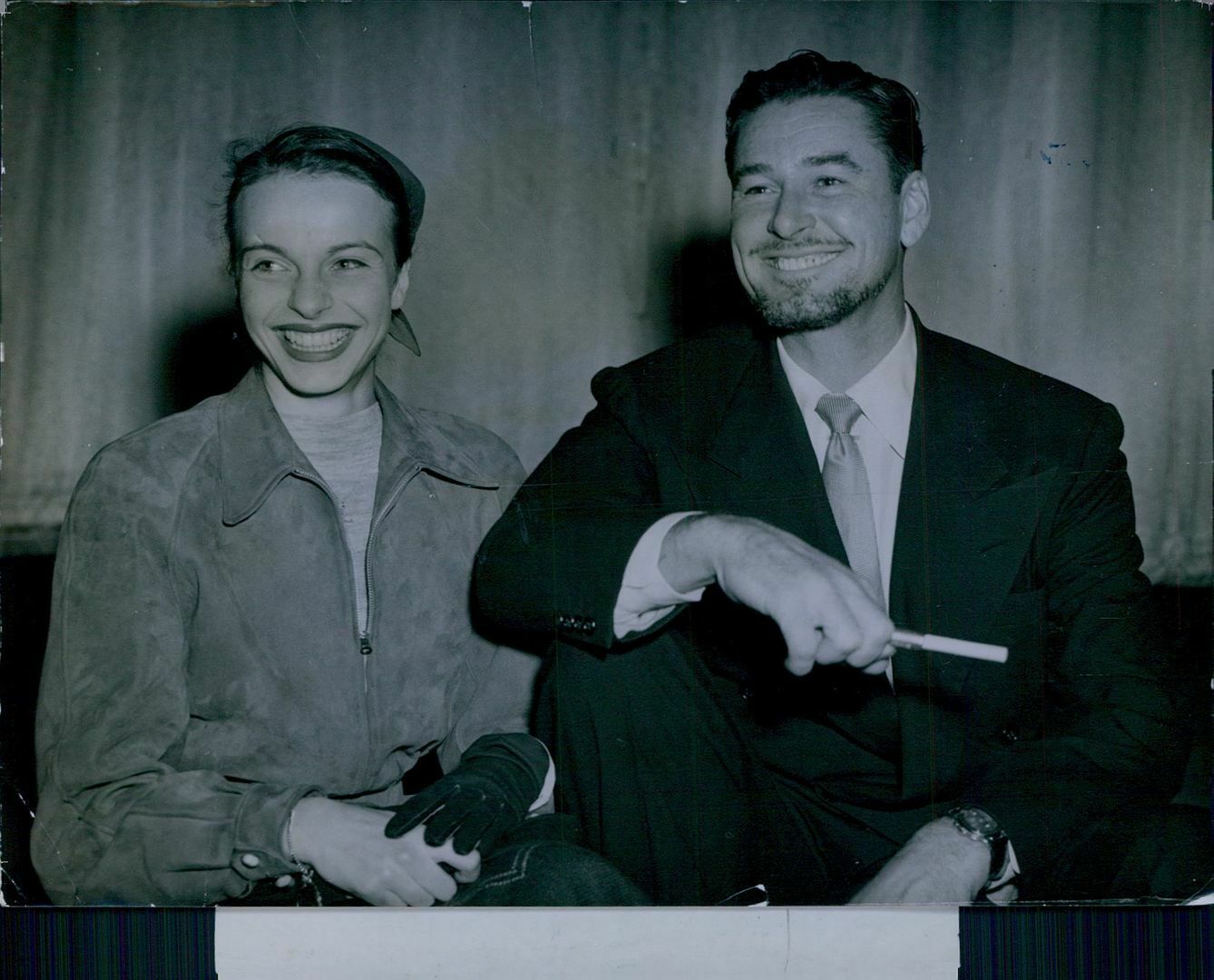 …