A timely tribute to The Great Flynn – for his world record winter sport performance in Switzerland, circa 1950.
"The Cresta is effectively an ice slide carved into the snow, 1,200 metres long, it winds its way from above the 'Leaning Tower' in St. Moritz down a steep gully through ten testing corners, past the tiny hamlet of Cresta, to the village of Celerina. Unlike bobsledding, members ride on single sleds, head first, hurtling down the slopes at speeds reaching up to 130 kilometres per hour, steering and breaking only with their feet."
"There is only one way for a man to keep from zinging down Cresta out of control; by the simple but strenuous method of pressing his toe rakes ever harder against the ice.  If a man has enormously strong legs, he can press hard enough to bring the wagon to a full halt on the course."
"Errol Flynn, it turned out, had precisely such strong legs."
Reports vary, but it is said Flynn came to a full stop midway down the course, lit a cigarette, met a beautiful beautiful woman, swigged some champagne, and finished his run with the world record slowest time ever recorded – 180 seconds. … Then left in a Rolls, never to return.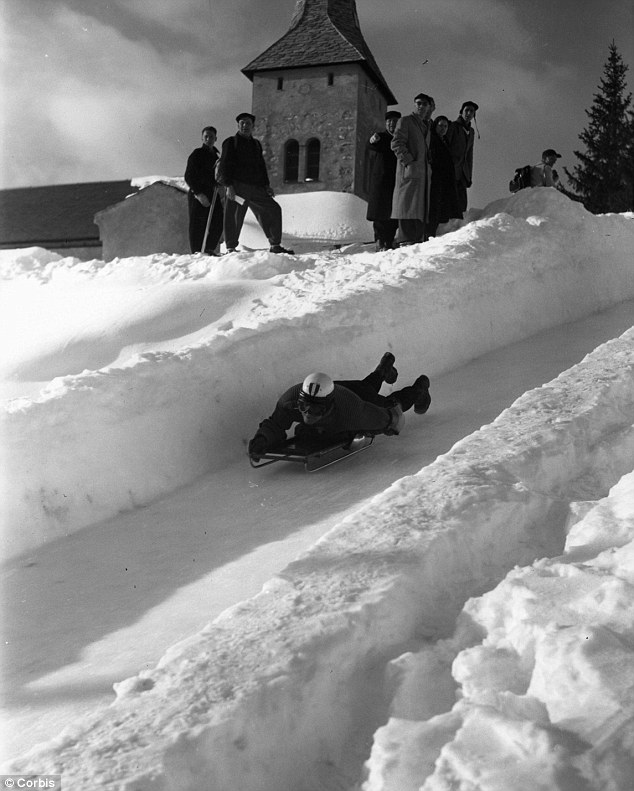 — Tim