THE MERMAID AND MISTER CHRISTIAN
A counter-clockwise adaptation of twinarcher's recent north-of-the-equator post, "Errol and Ann"
www.canberratimes.com…

Physicality and courage on screen were two notable attributes of Kellermann that would continue among a number of other Australian actors, including Errol Flynn, whose screen debut in Australia as Fletcher Christian in 1933's In the Wake of the Bounty soon led to a major Hollywood career.
Plus, check out this fabulous Annie Kellerman- related, history and gallery of early bathing suits and beauties!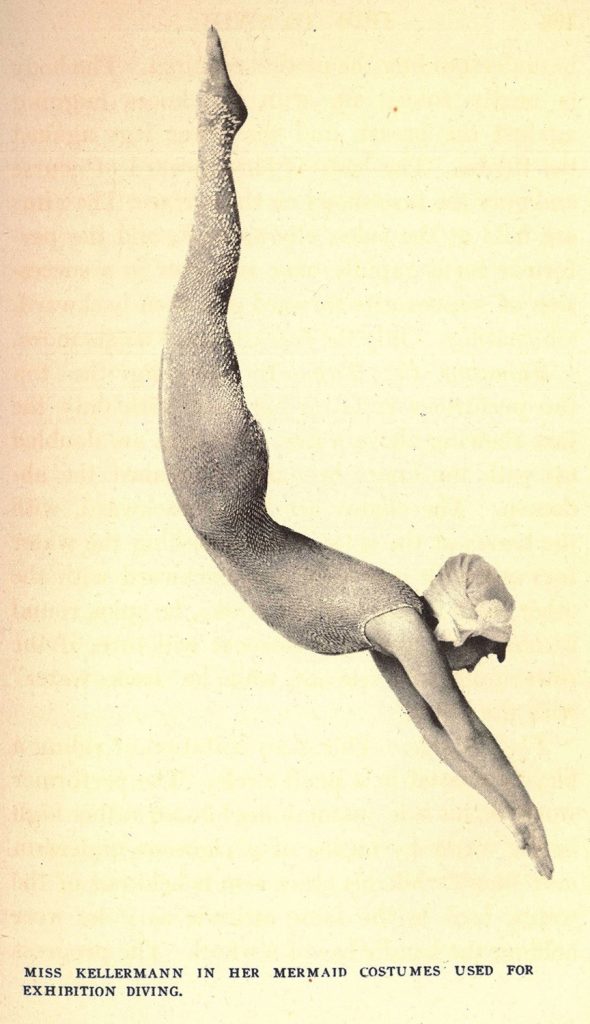 The Original Mermaid (G, 2003), a documentary on Kellermann, will be on January 17 at 3pm at 4pm at the National Film and Sound Archive ($10/$8).
The Evolution of the Australian Actor talk will be at the archive on January 18 at 3pm (free, bookings essential) followed at 4pm by Captain Blood (1935, G, tickets $10, $8).
The Rise of the Australian Actor in Hollywood talk will be on at the National Portrait Gallery on January 20 at 2pm (free, portrait.gov….au).
For bookings and more information visit nfa.gov….au.
— Tim