We here all know Flynn was by far the best buccaneer in cinematic history. But he was always a Brit in one form or another, right? Here in New Orleans, however, the most "heroic" or at least heralded real-life buccaneer of all was the anti-Brit Jean LaFitte. How do you think Flynn would have fit and fared in the role of The Buccaneer, Jean LaFitte?
"The Buccaneer [was] a 1938 American adventure film made by Paramount Pictures based on Jean Lafitte and the Battle of New Orleans during the War of 1812. It was produced and directed by Cecil B. DeMille."
"The film stars Fredric March as Lafitte, Franciska Gaal and Akim Tamiroff with Margot Grahame, Walter Brennan, Ian Keith, Spring Byington, Douglass Dumbrille, Beulah Bondi and Anthony Quinn in supporting roles." This, therefore, would have "reunited" Errol with "I Adore You" Margot Grahame, paired him with Hungarian star Francisca Gaal (fresh off her noted role as "Lilli", and had his radio producer, silver screen great, Cecil B. DeMille, producing him for the first and only time on film.
"Cecil B. DeMille remade the film in 1958 in Technicolor and VistaVision with the same title, but because of ill health, he allowed Henry Wilcoxon, his longtime friend and associate, to produce it, and the film was directed by Anthony Quinn, who was his son-in-law at the time. DeMille received no screen credit, but did make a personal appearance in the prologue to the film, much as he did in The Ten Commandments. The 1958 version of The Buccaneer stars Yul Brynner, Charles Boyer and Claire Bloom, with Charlton Heston as Andrew Jackson. Douglass Dumbrille appeared in both versions and Quinn acted in the earlier version."
I have not found clips from the 1938 version with the always excellent Fredric Marsh, but here's a photo, followed by a terrific trailer, in '58, featuring Ceci B. DeMille and Yul. Yul agree, I believe, that Flynn would have been better than Brynner.

**********
In the French Quarter footsteps of Flynn, can be found the following relevant sites, all along Bourbon Street:
"Jean LaFitte's Blacksmith Shop", a front for his piratical activities.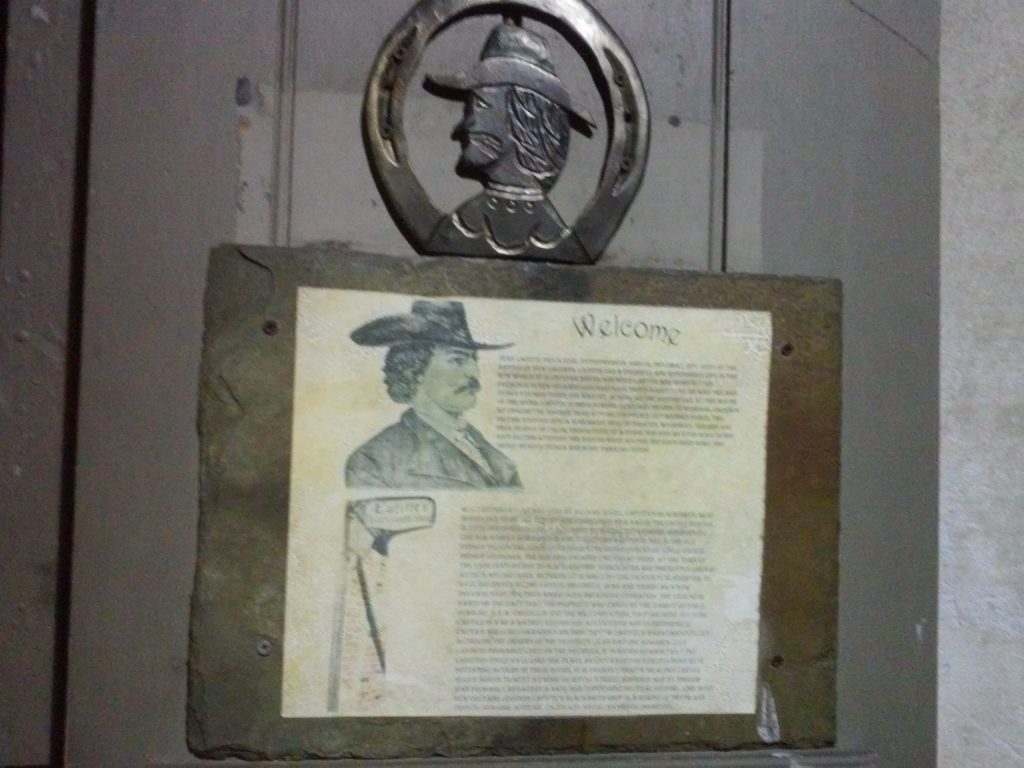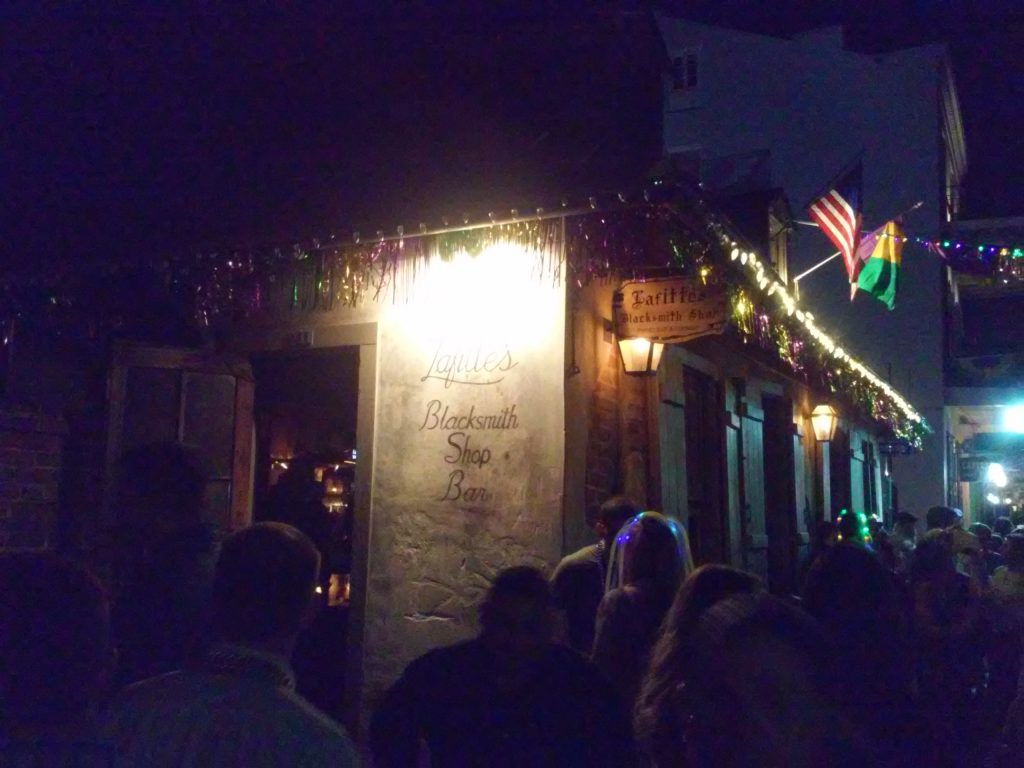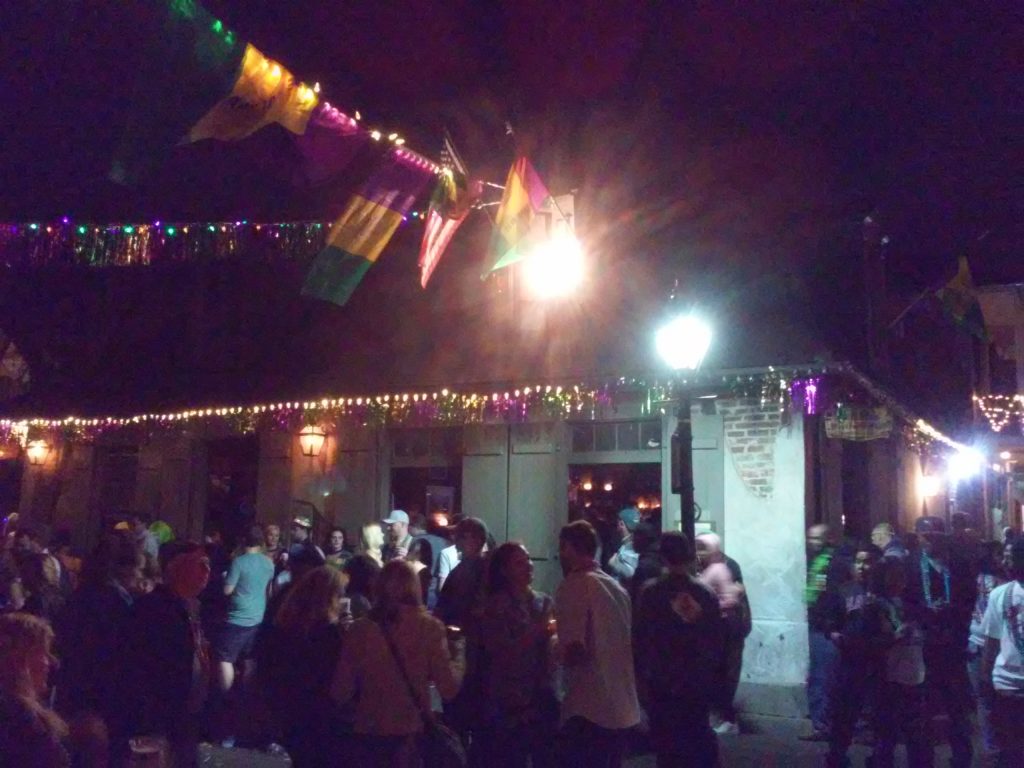 And here, upstairs, is where LaFitte is said to have planned the Battle of New Orleans, in 1812 (and where, during WWII, Errol was also in a bit of a battle himself, when this building, downstairs, was known as the Old Absinthe House.
The second and third photos below of a 19th Century painting of the Battle of 1812 in the original planning room upstairs, and a wooden model of LaFitte's lead ship, carved by one of the pirates from that ship.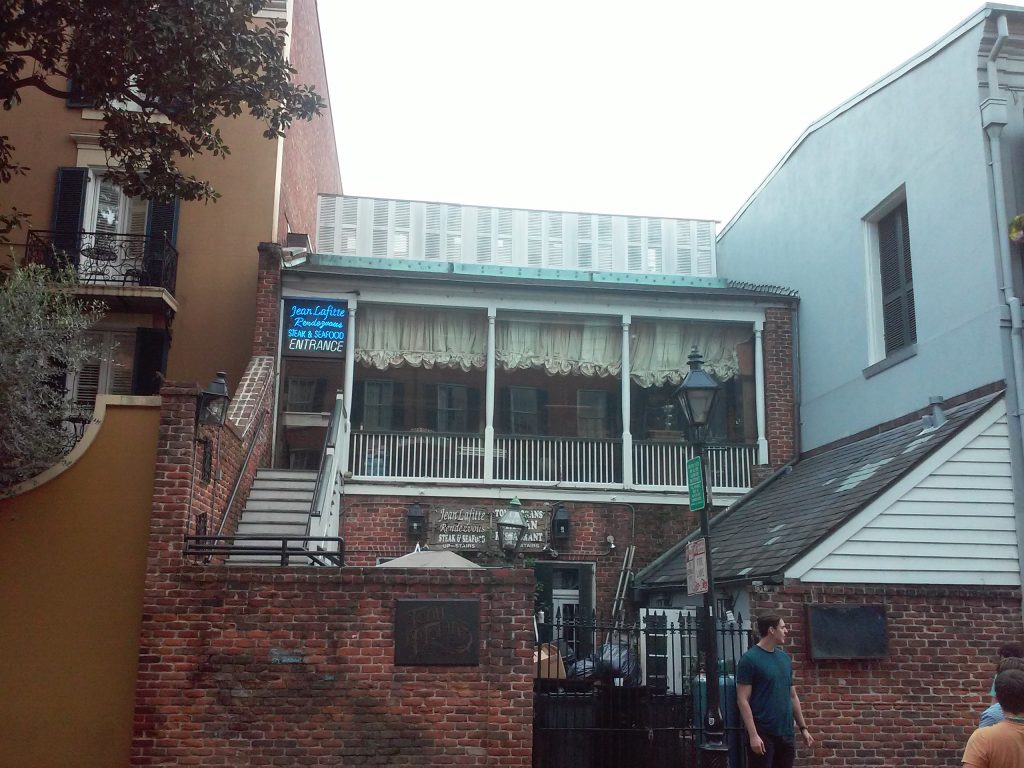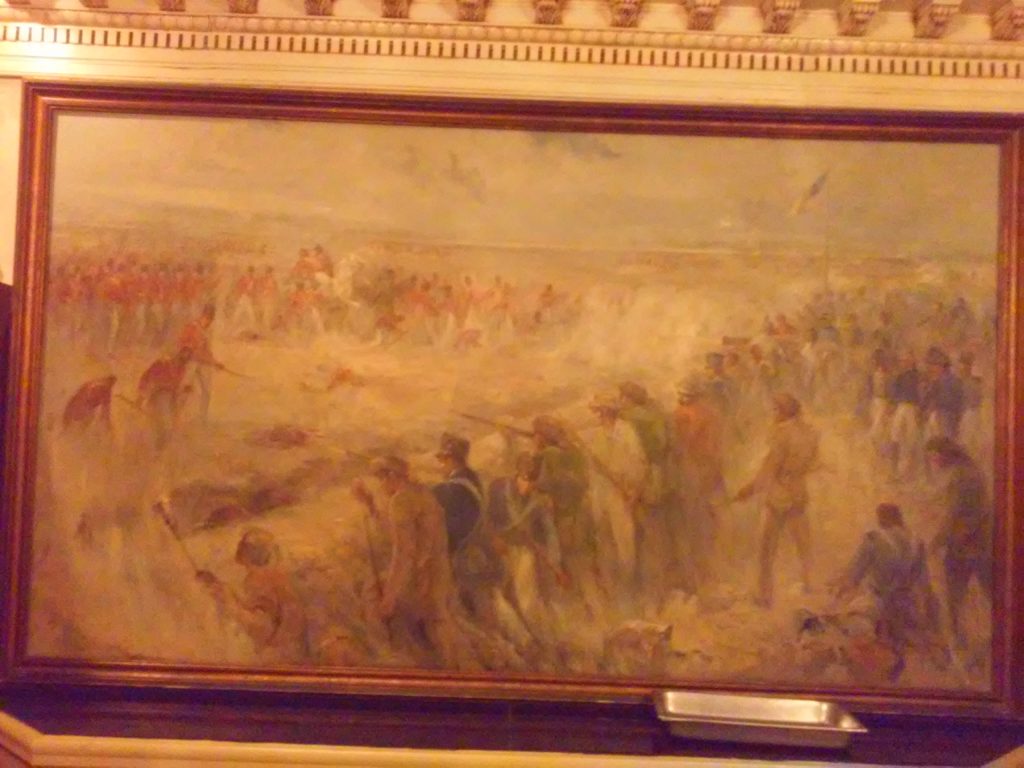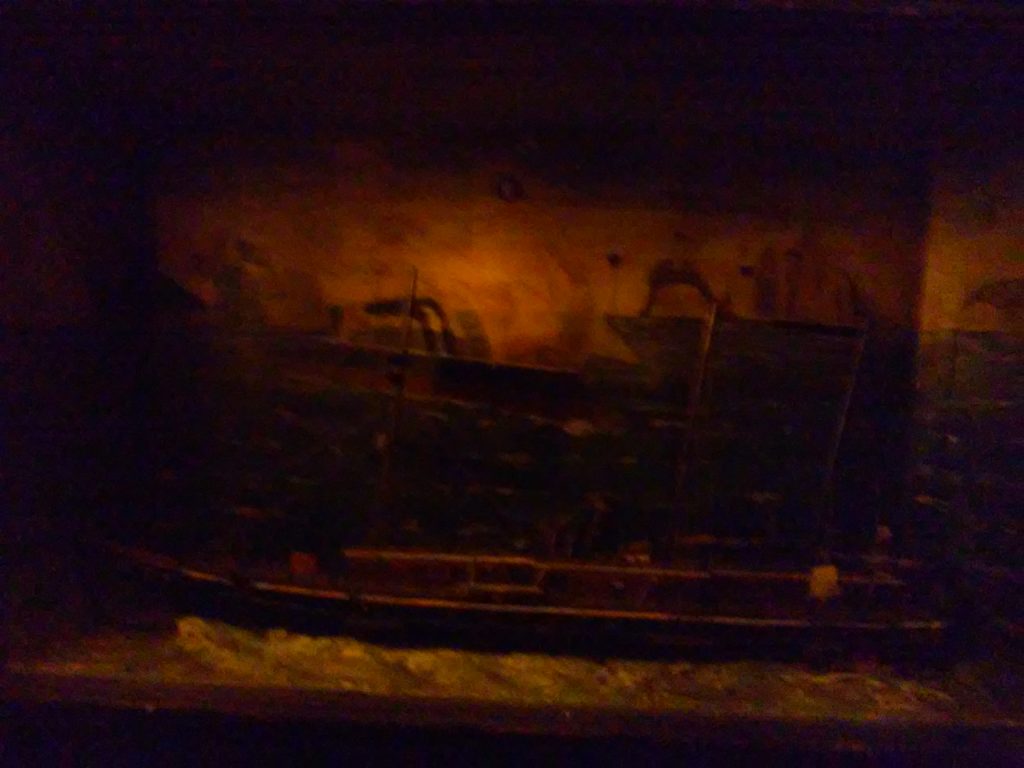 — Tim