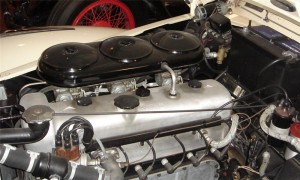 Dear fellow Flynn fans,
ever since learning that Errol purchased a Mercedes Benz while filming in Italy of 1953
(see: www.theerrolflynnblog.com…),
I wondered where this custom made car had ended up.
Now we know, in the very capable hands of New York Yankee Reggie Jackson!
From the swashbuckler on the brinks to the straw that stirred the drinks, so to speak.
In 2006 it was resold for $ 264.000.- at an auction in Palm Springs.
I am sure it was the apple of Will Tell`s eye.
Enjoy,
— shangheinz