October 25, 1939
A large dinner was given last night by Miss Elsa Maxwell in the Perroquet Suite of the Waldorf Astoria. Afterward the party attended a private preview of the new motion picture "Elizabeth and Essex," with Bette Davis and Errol Flynn, at the Warner Brothers Building in West Forty-fourth Street.

Elsa Maxwell – "The Greatest Celebrity of All Time"
ALFRED DUFF-COOPER was 1st Viscount Norwich GCMG, DSO, PC (22 February 1890 – 1 January 1954), known as Duff Cooper, was a British Conservative Party politician, diplomat and author. In 1937 he was 1st lord of the admiralty and regularly appearing as one of the 3 worst warmongers' in Nazi propaganda. He spoke in the United States during the late 30's seeking to secure its entry into World War II. Like his (in)famous wife, "Darling Monster" Diana, he was quite an outspoken and often controversial character.
LADY DIANA COOPER was born into one of the richest and most socially prominent families in England, the daughter of a duke. Acclaimed "the most beautiful girl in the world", "the only really glamorous woman in the world", "the most celebrated debutante of her era", and an actress of note, she was internationally renowned. In 1939, she met Errol in California and disliked him for, in her view, not being a proper loyal colonist and sufficiently supporting the Crown, not enough to spill oceans of American, Australian, English, or Irish, blood in Europe. Here they are at the Santa Anita Ball. Errol looks friendly; she does not. (Nor does it look to me like she was ever truly "the most beautiful woman in the world".)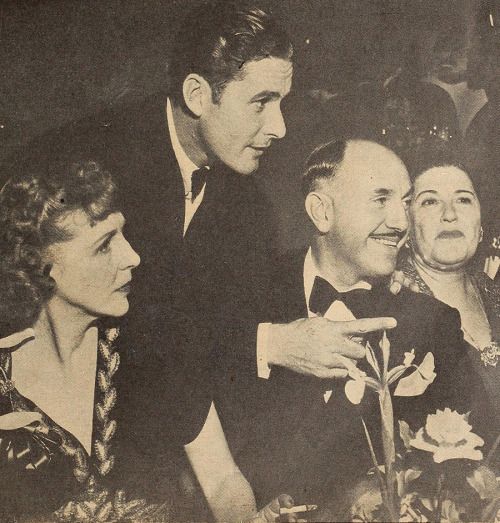 The Waldorf-Astoria

The Parraquet Suite
The former Warners by the Hudson
— Tim