NOVEMBER 30, 1934
EVENING HERALD EXPRESS
JIMMY STARR
Irving Asher, Warners' London laddie in charge of the foreign studio, played "Colombus" and discovered a handsome Irish chap by the name of Errol Flynn .  The young newcomer proved himself in Murder at Monte Carlo. 
Asher figured Flynn had a better chance in Hollywood, and sent him to Jack Warner, who took a quick look at the English-made movie, snapped a contract under his nose and gave him one of the featured leads with Kay Francis in A Present from Margate, her next film following the current Living on Velvet. 
Mr. Flynn it seems has made quite an impression— and good leading men are scarse, you know.
Was it Asher? Or Doug Jr.? Or JB?
Asher and Warner found gold in England when the found Flynn. The public really dug Errol.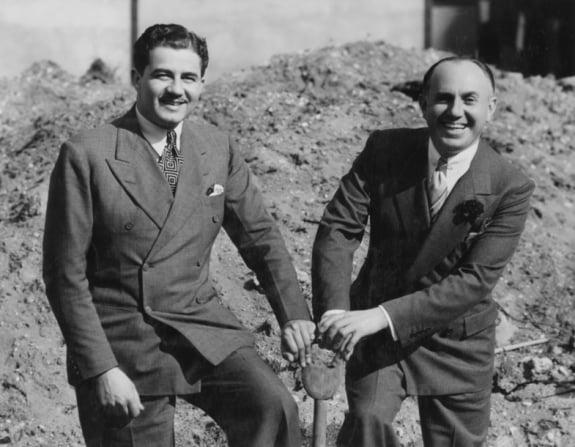 — Gentleman Tim