THIRD WEEK OF NOVEMBER, 1936
EVENING HERALD EXPRESS
HARRISON CARROLL
You Asked Me and I'm Telling You!
[Question from] Ada Hefflin, Chicago:
Errol Flynn first met Lili Damita at a party in Paris and they met again on shipboard coming to this country. But the third time was the charm. Lili was lunching with Dolores Del Rio at the Warners Brothers Studios. Flynn stopped to speak and the romance dated from there.
—
Here is a famous photo of lightning striking the Eiffel Tower in 1933. Did lightning also strike in 1933 for Errol and Lili in Paris?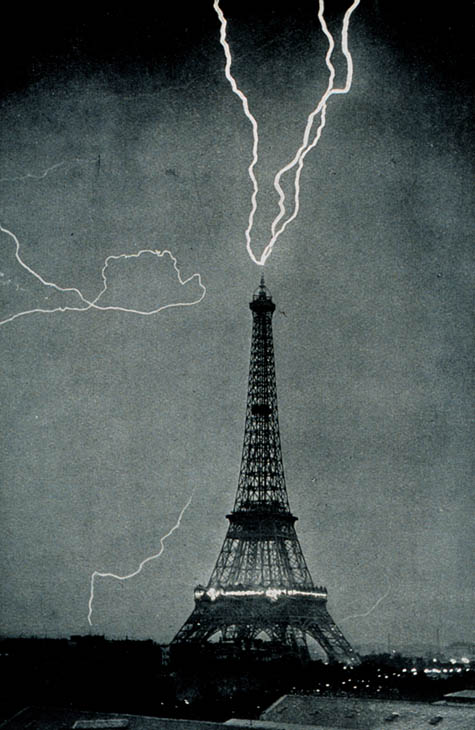 Or was it in 1934 aboard the SS Paris?
Or was it later in '34 at Warner Bros. with these two contintental cinestars ?
— Gentleman Tim