Hollywood Home Movies: Treasures from the Academy Film Archive
A program of rarely seen home movie segments from some of the 20th century's biggest stars such as Jimmy Stewart, Betty Grable, Errol Flynn and Olivia de Havilland.
Old Town Music Hall, 140 Richmond St., El Segundo, (310) 322-2592. Aug. 26, 2:30 p.m. $10. No credit cards.
www-latimes-com.cdn.ampproject.org…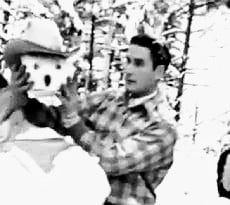 — Gentleman Tim