I was chatting with Jennifer Davis on Facebook Messenger and she mentioned her friendship with Beverly Aadland's daughter, Aadlanda. They run a page together dedicated to her mother. She also mentioned Ida Carlini Lynn's Cuban friend who owned a club in NYC Errol frequented and often hung out with Errol in Cuban casino's as seen in this shot from Cuban Story. That is Ida Carlini far right at the gambling table with Errol & Beverly Aadland.
Idea Carlini far fright.
Ida Carlini.
Ida Carling far right.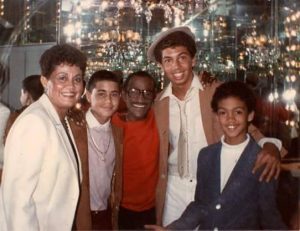 Idea Carlini far left with Sammy Davis and friends.
Thanks Jennifer!
Jennifer Davis
— David DeWitt