Dear Flynnstones,
Errol visited the town of Garmisch-Partenkirchen in April of 1953 tongueincheekishly claiming to be looking for a yodeling teacher for his next movie "William Tell". He was accompanied by his new wing man, the former RAF pilot Barry Mahon and Nato De Angelis, a small part time Italian film producer.
At night they all went to the open air nightclub, the legendary Casa Carioca. Built by the AFRC (American Forces Recreation Center), it opened in March of 1946 and boasted a Mauritanean architecture centered around a year round open ice rink, where nightly revues with up to 40 performers on skates took place.
Once the skaters were done with their show, a tractor pulled in a wooden dancefloor putting it on top of the ice.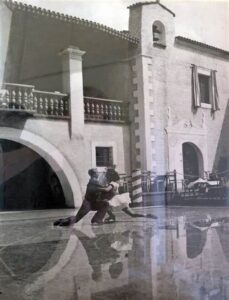 Lobster tails, steaks and hamburgers were on the menu, initially for Americans only. But not because the American army held a grudge against Germans, but because German customs shut out their locals from this tax free heaven. The staff from local stock rapidly found their way around to good food and drinks nonetheless. The waiters were instructed to pour the left over cocktails in a bucket attached to a long tube which collected the high octane alcoholics on the other side. The Long Island Iced Tea may have originated right there and then.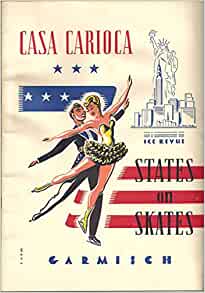 Unfortunately the venue burned down to the ground for reasons unknown on November 5 of 1970 and was restructured into a bowling alley and a movie theatre complex.
Enjoy,
— shangheinz