Received a great email from Audie in Portugal who has a question and an interesting story about how Errol reaches so many people even today!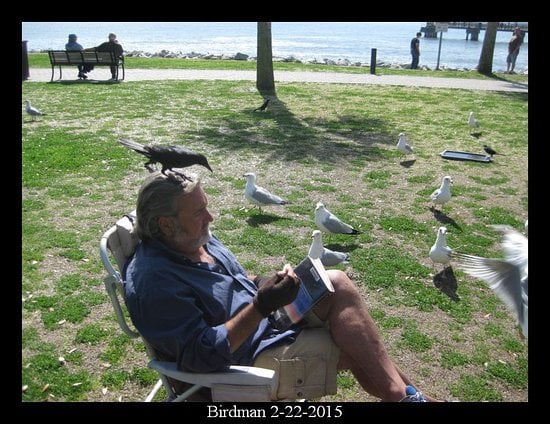 This photo of Fishing Pier is courtesy of TripAdvisor. Photo by Audie!
I read MWWW in the late 70's/early 80's in paperback edition, borrowed from a friend and was hooked!
It wasn't until much later while at a St. Simons Island, GA, USA library I found a book about his son and himself and was hooked all over again.
My future (and now) husband (living as expats in Portugal) attended a Flynn celebration in St Augustine, Florida when Rory was supposed to be there at a "Sea Hawk" film in 2015.
Even tho she was not there, my future husband and myself enjoyed the festivities. We will always remember that time as "young" oldsters.
I have followed (lurked) this blog since a bit before then and have collected many books about ELTF.
My all time wish about MWWW's is to know about the first edition copy, printed in England in which "Tiger Lil's" comments were deleted for the USA edition. If anyone knows, I would be very much interested in what she had to say about him.
Does anyone know?
I have several first edition books about our favorite playboy and also have several first edition books by David Niven, who has several amusing (or not, in David's case) anecdotes about his Hollywood friend.
From a somewhat long time lurker (only about 4 years, now), I very much like the daily edition of this great blog.
Keep up the good work David!
Warm regards,
Audie
And an addendum:
About giving books to interested Flynn fans, here is another personal Flynn story.
There happens to be a bird loving gentleman who frequents the park next to the pier on St. Simons Island, GA. He arrives in the morning with his lawn chair and several bags of day old bread. Once settled in, he tosses up bread tidbits and watches the starlings (and now sea gulls) play their swoop and grab game in mid air. The amazing thing is that the birds respect him and never leave their "calling cards" anywhere near where he is sitting. They light upon his head and his arm, when extended, for the treat. He can individually identify them and one he calls Niki because of the recognizable white brand on its wing. The locals call him "Bird Man" and he has been the focus of a couple of news worthy articles.
The first time I met him, somehow within the first 10 minutes of conversation settled on Flynn. Not a usual topic for a first meeting. He told me that his middle name was Errol and it seems as though he was conceived one night after his parents watched an amorous Flynn movie.
While making plans to visit the Flynn blowout at St. Augustine Florida with my future husband on our first date… I had noticed a duplicate first edition copy of MWWW in my library and gave it to him. He was very grateful and hesitated to take it but after knowing of the duplicate, he accepted the book, smiling.
I didn't have a chance before we left to let "Bird Man" know that the man I introduced to him (and also this blog) is now my husband and we moved to Portugal a year ago. Maybe he will reading this and I am raising my hand from far away, wishing him well. I will call him by the name he wished his parents had used, "Ian Errol".
I love this blog and it is the only one I read faithfully every day. Thank you everyone for your contributions.
Audie in PT
— David DeWitt