JOHN BARRYMORE SHUFFLED OFF HIS MORTAL COIL – MAY 29, 1942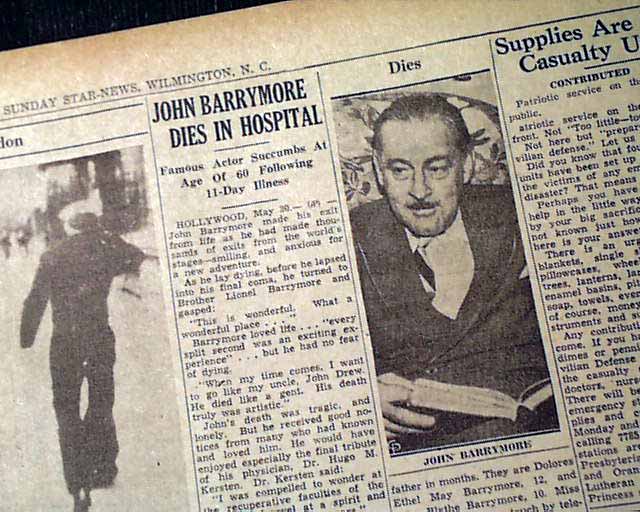 A GREAT PROFILE OF THE GREAT PROFILE www.tcm.com…
A COCK AND BULL STORY?
According to Raoul Walsh's autobiography:
"(Raoul Walsh) snatched actor John Barrymore's barely cold body from the (Pierce Brothers) funeral home and seated it on Errol Flynn's sofa. "Errol came in (from an intense session at the Cock and Bull), let out a piercing scream, and ran out of the house." From behind an oleander bush, Flynn yelled at Walsh, "Get him out of the house, you crazy Irish bastard, before I have a heart attack!""
Walsh repeated the story in the 1973 documentary "The Men Who Made the Movies".
Errol has an essentially equivalent account in My Wicked, Wicked Ways.
The Pierce Brothers Mortuary
(Photo taken at the wake of Thelma Todd)
The (original) Cock and Bull on the Sunset Strip: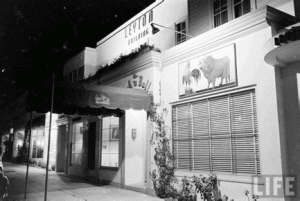 Is this story true? Or, is it just cock and bull? …. Plus, was it an inspiration for Weekend at Bernie's?
— Gentleman Tim