With hurricane season rapidly approaching in Florida, here is a rarely seen photo of Errol and Nora arriving in Miami in the wake of "Hurricane George", "one of the most powerful and largest storms ever to hit SE Florida." www.wunderground.com…
1947 was the first year the U.S. Air Force officially assigned names to hurricanes. The worst hurricane that year was Hurricane George, aka "the Fort Lauderdale Hurricane", because of the Category 4 havoc it caused in Fort Liquordale. It caused extensive damage in Louisiana and Mississippi, also.
"Errol Flynn and his wife, Nora, are pictured on their arrival here by plane from Jamaica. Their flight course closely paralleled the course of the hurricane. 'Shocking and sad, ' Flynn said of storm-wrecked Miami." Flynn and wife are shown on the stairs of an airplane." September 20, 1947.
In October, the long-delayed filming of The Adventures of Don Juan began in California.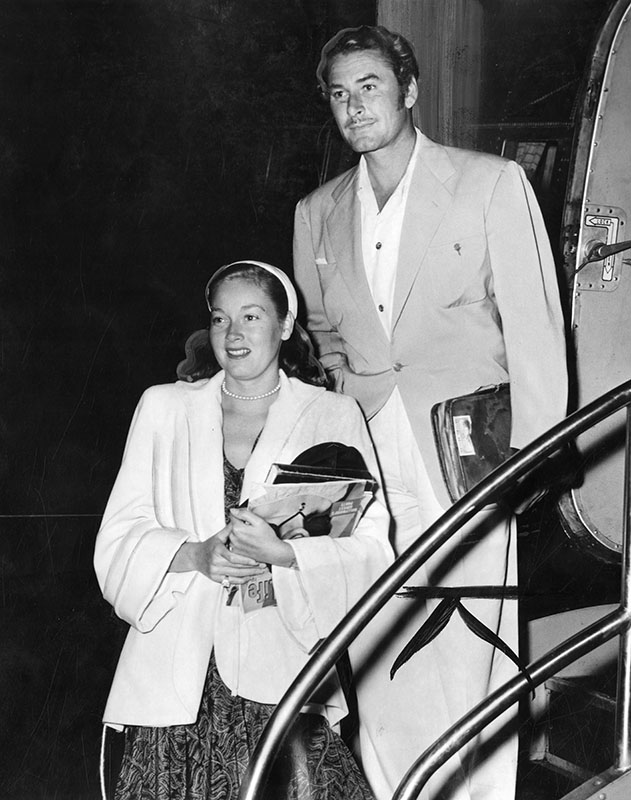 Orange represents Category 4 winds: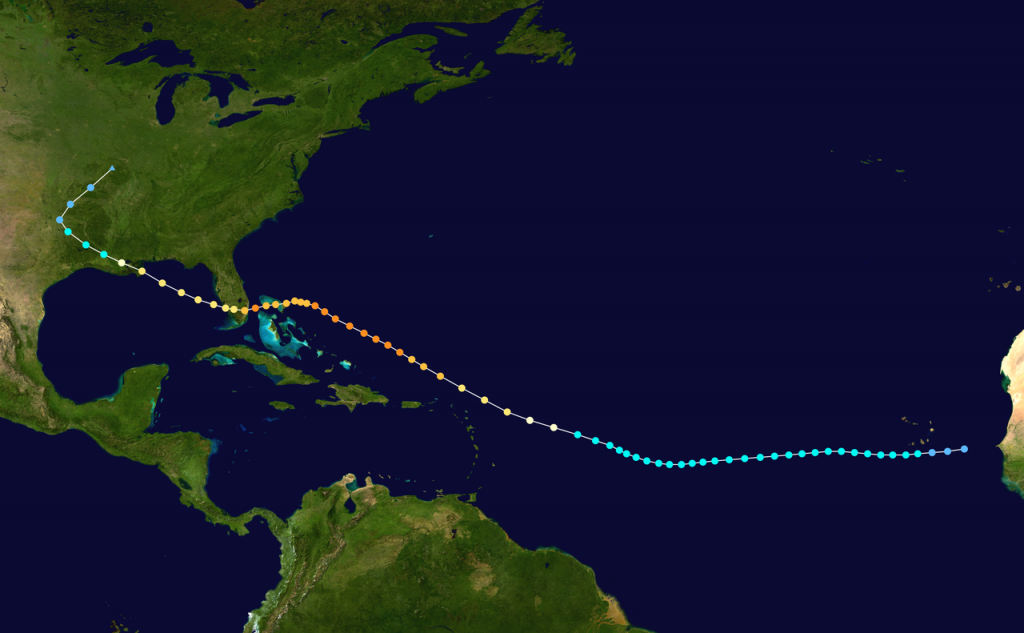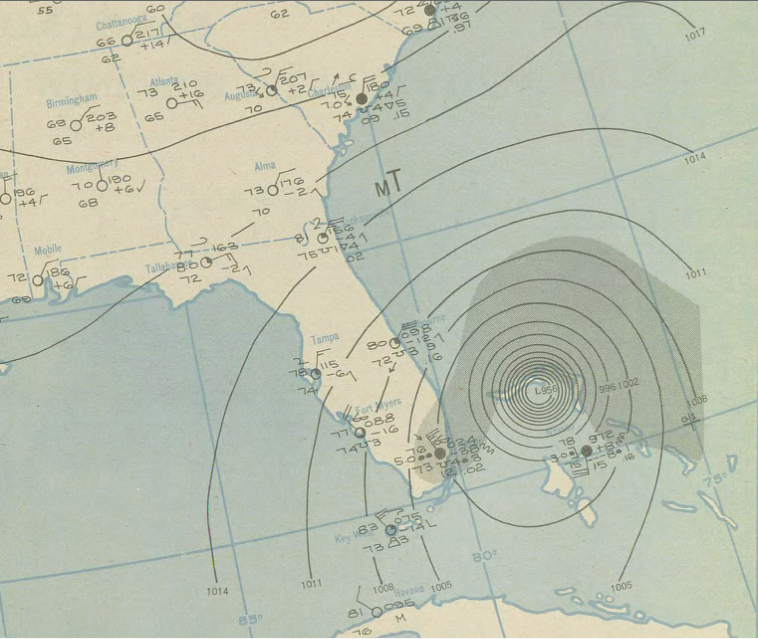 Man on Miami Beach, where there was major flooding and damage, including to 334 hotels:
— Gentleman Tim